Posted by Toolstop on 24th Jun 2011
This week on the Toolstop Podcast we welcome an overseas guest in the form of Ethan from oneprojectcloser.com.
[podcast]http://traffic.libsyn.com/toolstop/Toolstop84.mp3[/podcast]
Ethan explains what went down at the Craftsman DIY Bloggers' Summit (click to see the photos) at the Craftsman Experience and how he managed to win an iPad from Bosch! Clue: see the photo below…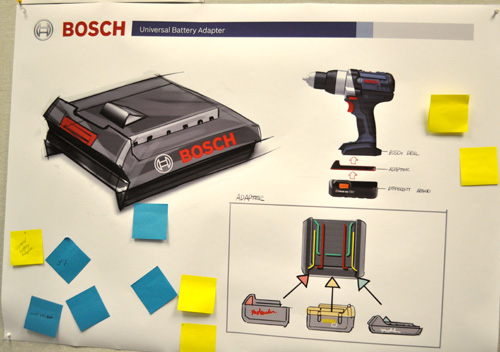 Ethan tells us what he likes about the brand new sander from Bosch, the GEX 125-150AVE. As we've already noted, it's a belter.
Sticking with Bosch, we're left in no doubt about Ethan's love of the Bosch GTS1031, but he also lets us know about the mancave he's building. That makes it sound a bit creepy, but in reality it's the oneprojectcloser.com workshop.
A big project Ethan and the oneprojectcloser.com team are involved in that allows them break out the power tools regularly is Habitat for Humanity, a worthwhile cause if ever there was one.
If you want more info from the oneprojectcloser.com guys, we wholly recommend you check out their blog. It has reviews, insights, how-to articles and some great looking photos of power tools in action. Find it here. You can also connect with them on Facebook and follow them on Twitter.
Big thanks to Ethan for joining us on the podcast, we hope to have him as a guest again in the future.