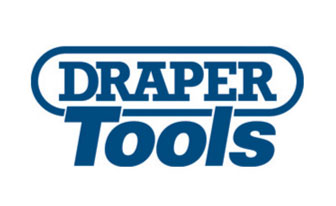 Draper Warranty Information
The Draper warranty differs depending on the tool:
Air Tools (excluding Draper Expert Quality Air Tools and compressors) - 6 Months
Draper Expert Quality Air Tools, pressure washers, compressors, submersible water pumps, welding machines, space heaters, petrol power tools, generators, battery chargers, hydraulic products - 12 Months
All other power tools - 24 Months
Draper offers a free 3 year extended warranty on Draper Expert hand held power tools if you register within 30 days of purchasing. For further information, please see https://www.drapertools.com/warranty-registration.php
Any power tool considered faulty must be returned to the Draper warranty department at Draper Tools Limited, Hursley Road, Chandler's Ford, Eastleigh, Hampshire, SO53 1YF. To arrange collection, please contact +44 (0)23 8049 4041 or +44 (0)23 8049 4046. Alternatively, it may be returned to your nearest authorised warranty repair agent if so directed by your Draper Tools representative. If the tool is found to be faulty, it will be replaced or repaired at the seller's discretion free of charge, or a full credit will be given.
All other hand tools come with a lifetime warranty. In the unlikely event you encounter a problem, contact Toolstop with your original proof-of-purchase and we will be happy to assist.
Please note, the warranty is not covered where:
The defect arises because of a failure to follow the seller's instructions as to the storage, commissioning, installation, use and maintenance of the goods
The Buyer alters or repairs such goods without the written consent of the seller
The defect arises as a result of fair wear and tear, wilful damage, negligence, or abnormal storage or working conditions