Posted by Katy | Toolstop on 1st Jan 2021
Many people think that leaf blowers are just used by gardeners. This couldn't be further from the truth. There are so many uses for leaf blowers, especially in the trade. We have listed the reasons you need a cordless blower in your kit and recommended our top 3.

What is a Leaf Blower and Why Do I Need One?

There are some tools that aren't absolutely essential. There are even radios, which no one actually needs to get the job done. But there's no denying that having certain products in your kit not only makes the job easier, they make life easier.
One such category of product is cordless blowers. Believe it or not, leaf blowers aren't just used in the garden. They are ideal for so many other uses which we have listed below. In this guide, we'll give you 3 good reasons to add a cordless blower to your kit. You can see the entire range here, which includes some cordless and petrol leaf blowers.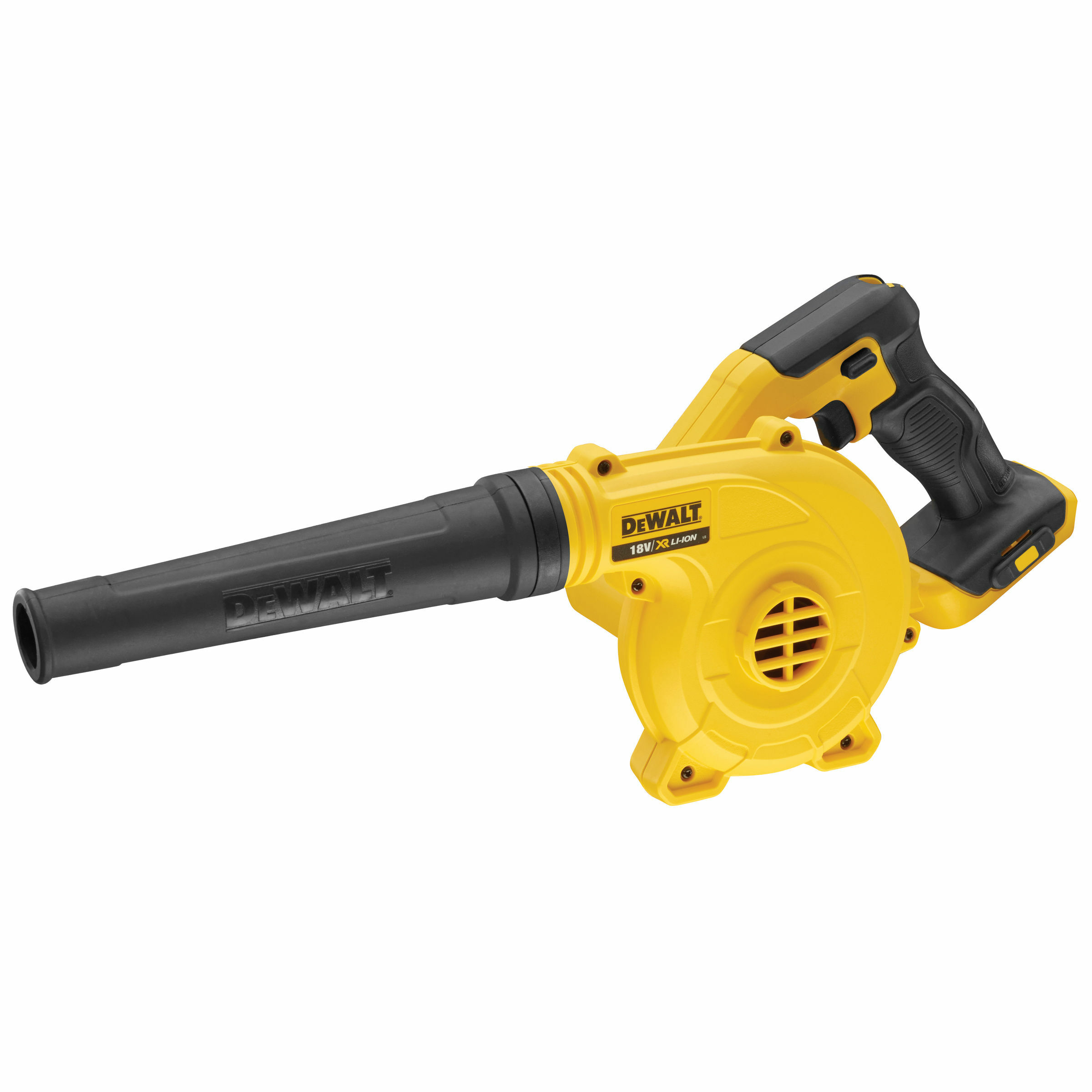 ---
Top Uses For Leaf Blowers

#1 – Perfect for quick tidy ups
Whether it's your table saw or mitre saw that's so covered in saw dust that you can't see the mitre angles anymore, or your workbench that looks like you've tipped the contents of the waste bin all over it, a cordless blower is ideal to make short work of tidying up.
A few blasts and all the saw dust and detritus are gone, making your life a lot easier. It's also perfect for quickly cleaning of your tools boxes, both inside and out.
#2 – Perfect for blasting out the van
At the end of the day, your van will be covered in all sorts of dust. Whether from off your trousers, your boots or your equipment, forget taking it to the valet for a vac. Slip the battery from your impact driver into the cordless blower, open all the doors, and use blasts of air to sort it out.
#3 – Perfect for blowing leaves
Admittedly, most cordless blowers have leaf blowing at the top of their job description, so it makes sense to use them for this! And what about snow, the more powerful version will easily blow a nice path from your front door to your van.
---
Which Leaf Blower Do I Need?

We've selected three popular cordless leaf blowers for you to choose from, each with different features ranging from light duty to heavy duty depending on what you intend to use it for.
---
Dewalt DCV100 18V XR Compact Blower
Super-compact, but surprisingly powerful for the size, the DCV100 is available body-only, ready for you to slot in one of your existing Dewalt 18V XR batteries. The 265W motor turns the fan at a whopping 18,000rpm which pushes out the air at 80m/s. You can even use it for blowing up air beds, etc!
Added extras:
Round nozzle

Nozzle extension

Inflator/deflator attachment
Watch our demo video on Toolstop TV:
---
Makita DUB184Z 18V Brushless Leaf Blower
The Makita DUB184 18V LXT Brushless Leaf Blower is popular amongst the trade. Variable speed on this model allows you to choose the best speed for the application, whether you are dusting out the van or blowing wet leaves. Its brushless motor will aid in easy cleanups and improved runtime. Its exclusive cruise control function means it can be locked at the set speed for reduced fatigue and improved productivity.
The powerful brushless motor turns the fan again at a whopping 18,000rpm which pushes out the air at 52.1m/s. So bear in mind, that although this model looks a lot bigger, and some may presume more powerful than the much smaller DCV100, it actually doesn't blow the air as fast. Bigger doesn't always mean more powerful!
---
Dewalt DCMBL562N 18V XR Brushless Blower
Last but not least we have the newly launched DCMBL562N from Dewalt. This 18V XR blower is capable of speeds up to 124mph/200kph thanks to its variable speed trigger and fully brushless motor. A complete all rounder for professional gardening applications or for clearing saw dust, this model delivers class leading performance for the most tedious tasks. It even doubles up as a scraper to help tackle stubborn debris easily!
It weighs in at only 3.2kg, with other features including 450CFM air volume and a detachable Aerospike concentrator for fine-tuning the air speedflow.
We made an Instagram Reel on this model, so if you would like to see it in action, head over there. Our username is @toolstopltd.
---
You can see the entire range of leaf blowers available on our site by clicking here.
Do you have a cordless blower in your kit? If so, what do you use it for?
---
Check out these great deals on Blowers at Toolstop:
Explore the Toolstop Blog...