Posted by Katy | Toolstop on 1st Jan 2021
Are you a kitchen fitter? Have you ever wondered what tools to use for kitchen installation? This Toolstop blog will talk you through all the best power tools to have in your kit. Whether you are just starting out in the trade, or are a pro, you must know about these best selling tools for kitchen fitting!
Are you a kitchen fitter? Have you ever wondered what tools to use for kitchen installation? This Toolstop blog will talk you through all the best power tools to have in your kit. Whether you are just starting out in the trade, or are a pro, you must know about these best selling tools for kitchen fitting!

Tools for Kitchen Fitting

Whether you call yourself a kitchen fitter, or just a plain old "chippie", probably depends on the day of the week, or time of the year. Or just the work your in the middle of. Regardless of labels, fitting kitchens is a massive part of the home renovation economy. It accounts for millions of pounds per year. For those professionals who count fitting kitchens as part of their job description, owning the best power tools will be the difference between getting jobs finished on time – and on budget – or not!
What Tools are needed for Kitchen Installation?

In this Kitchen Fitters Toolstop guide, we'll list the best power tools to have in your kit. We've opted for the following:
Router

Worktop jig

Jigsaw

Drill Driver/Impact Driver Twin Pack

Planer

Mitre Saw

Plunge Saw

Dust Extractor/Vacuum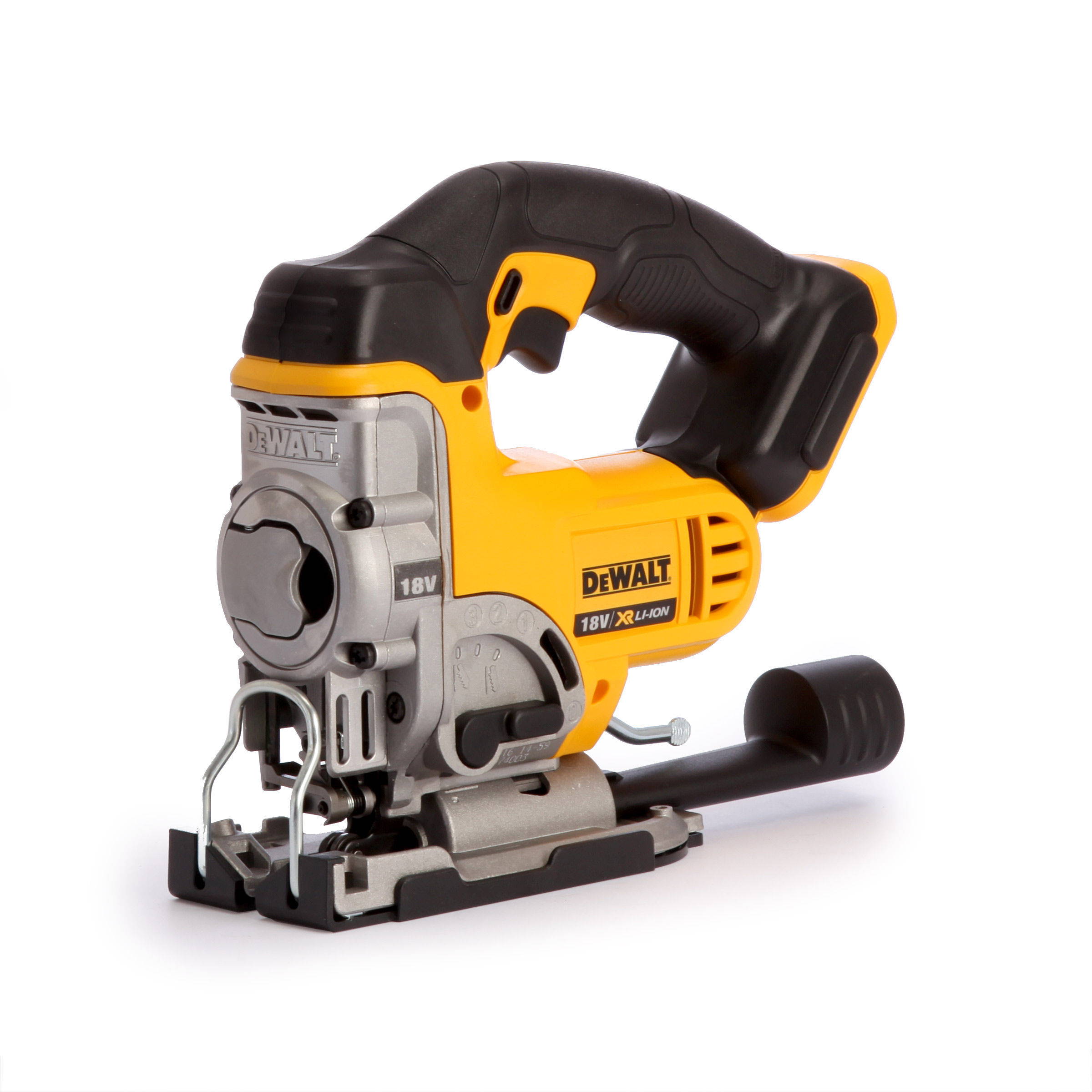 Here are our recommendations for must have kitchen fitter tools:

Which Router is Best for Kitchen Fitters?
Every kitchen fitter needs a router, and you might as well get one from the UK's best known router manufacturer. The kit we're recommending even comes with a router cutter set, 35 pieces in total, each of which features TCT blades.
Trend Router T10ELK 2000W 1/2" Variable Speed Workshop Router. The T10 itself is a classic 1/2″ version with a 2000W soft-start motor which outputs up to 20,000rpm, controllable via the speed dial. Essentially the T10 will handle all of the router jobs you'll need to perform in the process of fitting a kitchen.
Which Worktop Jig is Best for Kitchen Fitters?
Partnered with a router, like strawberries and cream, is a good quality jig. It's as important on any kitchen fitting job as opposable thumbs. To that end, we're recommending you partner your Trend T10 router with the Trend KWJ700 Kitchen Worktop Jig. It has fixed lengths for between 250mm and 700mm wide (40mm thick) worktops and allows you to set up cuts for three 150mm dog bone bolt recesses. In terms of the cuts you can make, it will set you up for left hand and right hand corners, 400mm radius peninsular joint, 45 degree end cut with slight radius, 45 degree trade corner solution for hob units, 100mm radius corner, 40mm radius corner, 35mm kitchen door hole and 3/4inch BSP hole for mixer taps. Sorted.
Which Jigsaw Is Best for Kitchen Fitters?
Perfect for cutting out worktops for sinks or any trimming job you'll encounter during the day, a good quality jigsaw is vital. The main consideration, however, is going to be whether you need a corded jigsaw or a cordless version. The advantage of corded is unlimited power supply! However, the advantage of cordless is no trailing wires and the ability to work where there isn't a hooked up power source.
We're opting to go cordless for our jigsaw, and we reckon you can't go far wrong with a Dewalt one.
Dewalt DCS334N 18V XR Brushless Top Handle Jigsaw. This is Dewalt's first cordless jigsaw with a brushless motor, meaning it's a top choice for any tradesperson using Dewalt's batteries, either 18v or 54v. It has an LED light, improved tool-free blade change mechanism and 4 stage pendulum action for complete control over every cut.
Which Combi Drill and Impact Driver is Best for Kitchen Fitters?
Whether you're making holes in masonry for cabinet fixings, using hole saws to run pipes or fitting hinges to doors, a good quality combi drill and impact driver are the tools you need to have in your kit. Buying a twin pack of cordless tools is often the most cost-effective way to buy these tools, so that's what we recommend Kitchen Fitters go for. You'll usually get a couple of batteries and charger in the kit.
We're opting for HiKOKI's KC18DGL 18V Twin Pack which contains the DV 18DGL Combi Drill + WH 18DGL Impact Driver. Both of these tools feature a fully brushless motor and are powered by both HiKOKI and Hitachi's 18V battery platform. It's an affordable twin pack, and it covers the bases of giving you a tough combi drill for drilling fixings or using auger bits, and an impact driver for driving screws into wall fixings that's compact enough for working inside kitchen cabinets.
Which Planer Should a Kitchen Fitter Use?
Again, this is another power tool that's always going to find a use in the kit of a kitchen fitter, whether it's trimming the bottom of a door, taking the edge off of a worktop etc. We've opted for a cordless version for the same reasons as listed above; the flexibility to work anywhere. But this time we're going for a body only (or naked) planer. These tools cost a bit less as you just use a compatible battery from your existing kit.
The Dewalt DCP580N is an 18V brushless, cordless planer. Because it's brushless, it won't bring a heavy draw on the charge in the battery. This compact and well-balanced machine has 82mm reversible blades for a smooth finish and large front and rear shoe for improved stability.
What's the Best Mitre Saw for Kitchen Fitters?
Ok, we're going to be a bit controversial here. Yes, you need an accurate mitre saw for kitchen fitting applications, in fact for any second-fix job. But that doesn't mean you need to break the bank to add one to your kit. A key consideration when you're looking for a new mitre saw is portability. You'll probably be hauling it in and out of your van, navigating your way through clients' properties to get it to where you'll be using it.
So, we've opted for the Evolution Rage 3 TCT Multipurpose Sliding Mitre Saw. Not only is it a compound mitre saw, but it's also very compact and light. On top of that, Evolution is famous for its TCT blades which will slice through wood, wood with nails in it, aluminium and plastic. In other words, perfect for any kitchen fitting cutting application!
Why Have a Plunge Saw in Your Kit for Kitchen Fitting?
For some reason, plunge saws don't appear to be as popular as they should be for kitchen fitting, however that trend needs to change! A plunge saw will easily replace bulkier table saws and once you know how to use them efficiently, will handle loads of jobs that you'd normally rely on a plunge saw for.
Marry a plunge saw up with a guide rail and you'll be making 100% accurate cuts on long pieces of material over and over again. It can also quickly make bevel and mitre cuts on a small piece of material. And when you're cutting laminates, a plunge saw is the sure-fire way to guarantee not only an accurate cut but a clean cut, even when cutting into the glossy side of the worktop, for example. All in all, a plunge saw is a massive time saver for any kitchen fitter. For this guide, we've opted for the Makita SP6000J1 Plunge Cut Saw. It's fitted with a 165mm carbide-tipped blade. Plus there's a version that comes with 2 guide rails, which you can find here.
Which Dust Extractor Should Kitchen Fitters Use?
We all create dust and debris when we're working, and with more and more jobsites making the possession of a dust extractor a requirement, it makes sense that we look for the best one on the market. An ideal partner for the T11 router is the Trend T35A M-Class Dust Extractor.
A massive benefit of the T35A is it's M-Class rating, meaning it comes up to the minimum HSE guidelines for on-the-job dust control. The supplied filter is, of course, HEPA so it benefits from a 0.3 micron filter efficiency and nylon pre-filter. This is a must for collecting and trapping those tiny dust particles, preventing them from escaping back out into the air.
From a dust extractor point of view, it's ideal for use with your corded power tools thanks to the 2200W power take off with auto-start. You plug in your T11 router and once you start to make a cut, the T35A will fire up. Obviously, make sure you've attached the supplied 5m hose from the T35A to the dust port of your router first! As efficient filtration is a key component of a dust extractor, the T35A benefits from an automatic filter "shaking" function to help prevent blockages. However, if the filter gets blocked the unit will sound an alarm to let you know.
So that's our guide to the best power tools for kitchen fitters. Do you agree with our choices? Let us know, and dont forget to tell us the tools YOU rely on!
Check out these great tools and accessories for kitchen fitters!
Explore the Toolstop Blog...