Posted by Katy | Toolstop on 8th Jun 2021
Find out everything you need to know on impact wrenches, their uses and how they work with this exclusive Toolstop guide.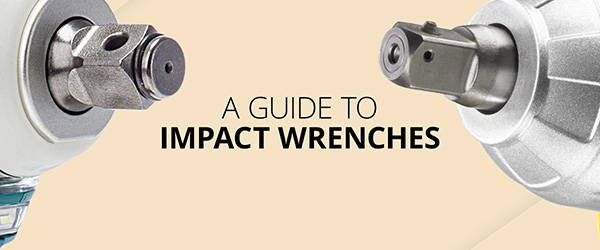 An impact wrench is a type of power tool used to tighten and loosen bolts. In this ultimate Toolstop Guide, we'll cover everything you need to know about them.
Jump to:
---
What is an Impact Wrench?
Impact wrenches do a great job of tightening and loosening bolts, lug nuts and rusted fasteners. They provide a very high rotational torque that regular drills are simply not capable of and deliver high torque output with minimal exertion by the user.
They are typically used in the automotive and construction industry, though are loved across many other trades where a high torque output is needed. Torque is the amount of force required to make something move.
Fact - Did you know that impact wrenches are used in Grand Prix races to change wheels during pit stops?
---
How Does an Impact Wrench Work?
The impact wrench replaces your ratchet wrench or breaker bar, highly increasing your productivity and making tightening and loosening nuts and bolts a much quicker and easier process. They get their immense torque from a hammering mechanism in the motor that delivers extremely strong and quick concussive blows. This creates a huge amount of force which enables them to loosen even the toughest nuts and bolts.
The motor applies a continuous sudden twisting motion to the nut or bolt, usually in short bursts, and this will eventually bring movement (loosening or tightening) to the bolt.
They are used in applications where a much greater force is required such as when the nut may not break loose, or a hand wrench wont do the job. The most common use for impact wrenches is to change car tyres. They are most commonly air powered or battery powered, both of which you can shop at Toolstop.
When used properly, there is no lug nut - no matter how tight - that an impact wrench can't budge.
Impact wrenches are available in every standard socket drive size. 3/4" and 1" drives offer you the most power for industrial scale jobs, though 1/2" is usually the most common. Impact wrenches are very powerful tools. They pack a punch and the force they use is measured in ft.lbs (foot-pounds).
The higher the torque specification on your model, the more force it can apply to the fastener.
They aren't typically used for standard home renovations and DIY, but more for professional trade use. Use them with impact sockets that suit the drive of your tool.
Tip: Dont rely solely on you impact wrench. For torque sensitive fasteners such as wheel nuts, you should opt for your torque wrench to apply the final tension to these jobs. You can find out all about torque wrenches in our exclusive guide.
Air impact wrenches are more suited to workshop use as it's unlikely you will have access to an air compressor on the move. Battery powered models these days are just as powerful.
---
What's the Difference Between an Impact Driver and an Impact Wrench?
Impact wrenches are not to be confused with impact drivers.
The impact wrench is a fastening tool which uses a square drive that you can attach sockets to in order to tighten and loosen bolts. The impact driver is a screwdriving specialist that has a 1/4" hex collet that accepts 1/4" hex shank bits. It is typically used to drive long screws and bolts. They are much more efficient at driving screws than standard drill drivers.
For any high torque situation, you should opt for an impact wrench.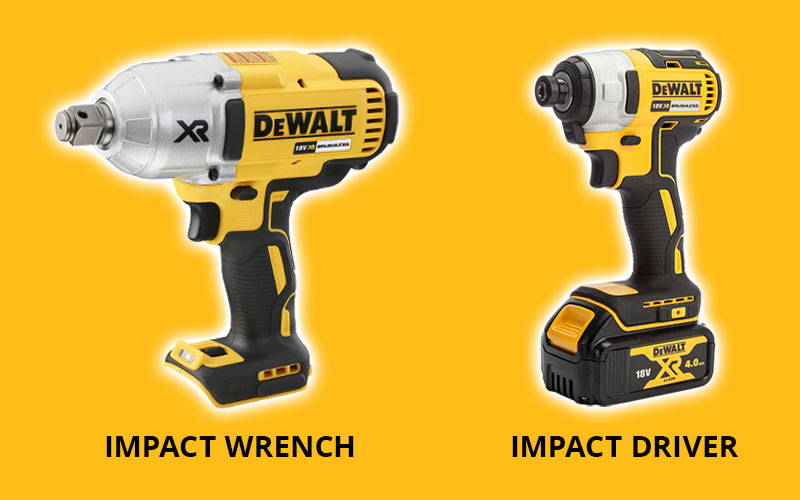 ---
Things to Look for When Choosing an Impact Wrench
We have listed below some main features to look out for when choosing an impact wrench. Of course, the features you go for depends on the applications you will be carrying out.
Look out for features such as 'high torque'. The higher the torque (measured in newton metres (Nm)) the more twisting force the machine can produce

Brushless motors offer a longer runtime and better performance

Impact wrenches with a hog ring socket provide more efficient torque delivery

Models with multiple torque settings allow you to tailer the torque output to the application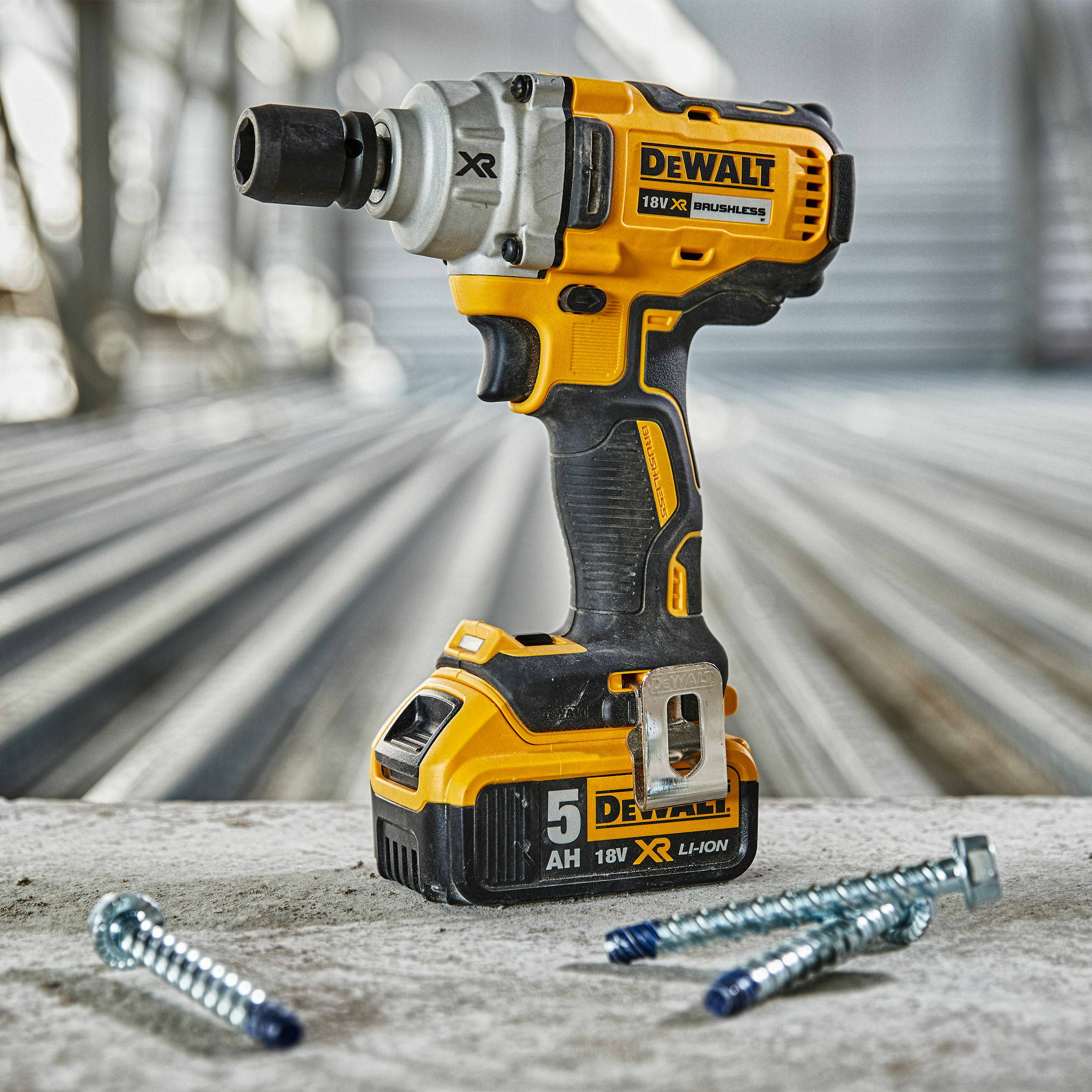 ---
Impact Wrenches - Toolstop's Top Picks
Now that we know how an impact driver works, what they are used for and some top features to look out for, take a look at our top picks:
Dewalt DCF899 18V Impact Wrench

Makita DTW300Z 18V Impact Wrench

Bosch GDS 18V-300 Impact Wrench
The DCF899 is one of Dewalt's most popular impact wrenches.
Top Features:
Ideal for heavy-duty fastening applications

Hog ring for more efficient torque delivery

Fan cooled brushless motor

3 Speed and torque setting
Specification:
Max. Torque: 950 Nm

Breakaway Torque: 1625 Nm

Power Output: 610 Watt

No Load Speed: 0 - 400 / 1200 /1900 rpm

Impacts per Minute: 0 - 2400 ipm

Bit Holder: 1/2"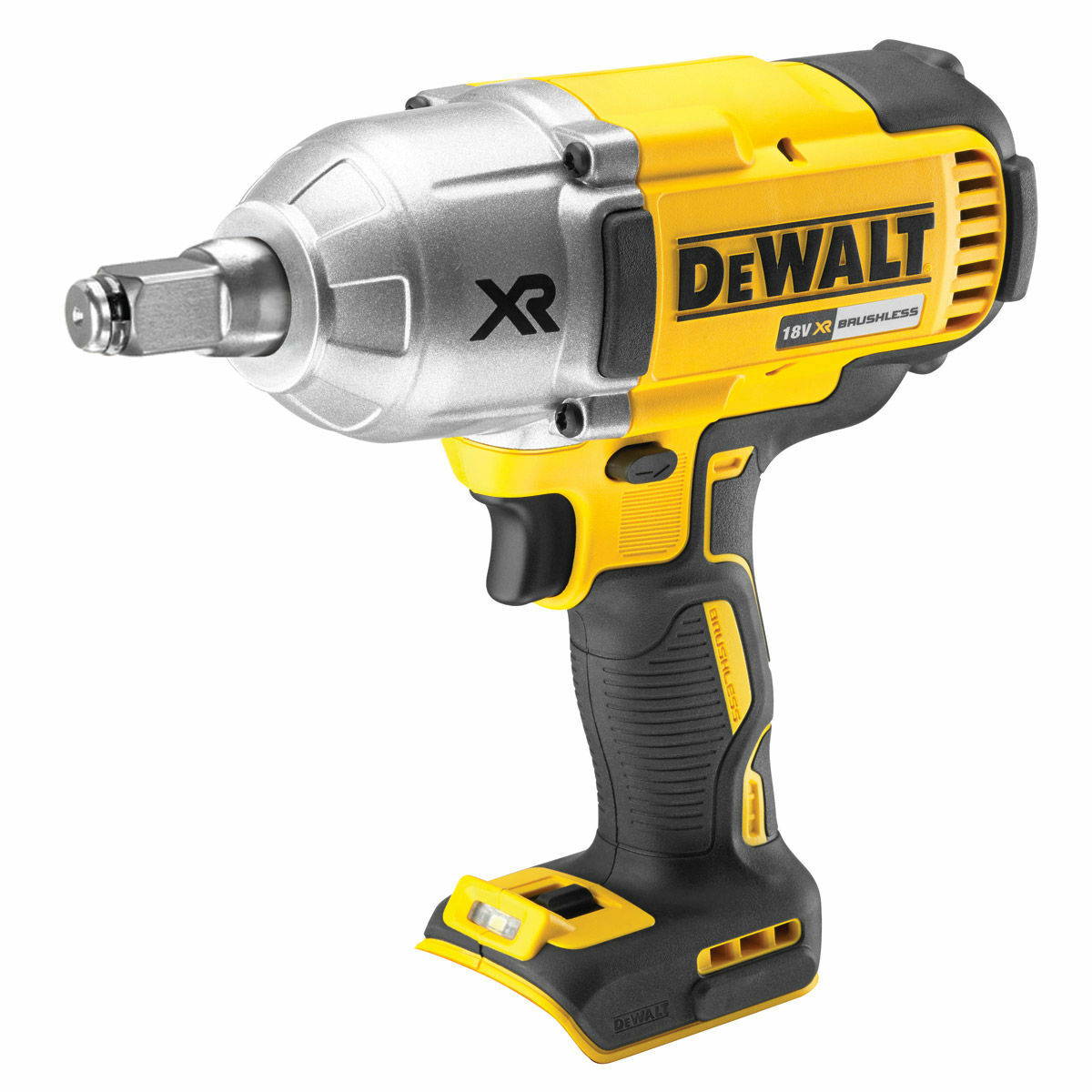 The Makita DTW300 18V LXT brushless 1/2" impact wrench is ideal for engineers and mechanics.
Top Features:
Electronic 4 stage impact power selection

Brushless motor

Trigger switch with full speed mode
Specification:
Driving Shank: 1/2" Square Drive

Standard Bolt: M10 – M20

High Strength Bolt: M10 – M16

No Load Speed: 0 - 3,200/ 2,600/ 1,800/ 1,000 rpm

Max Fastening Torque: 330 Nm

Nut Busting Torque: 580Nm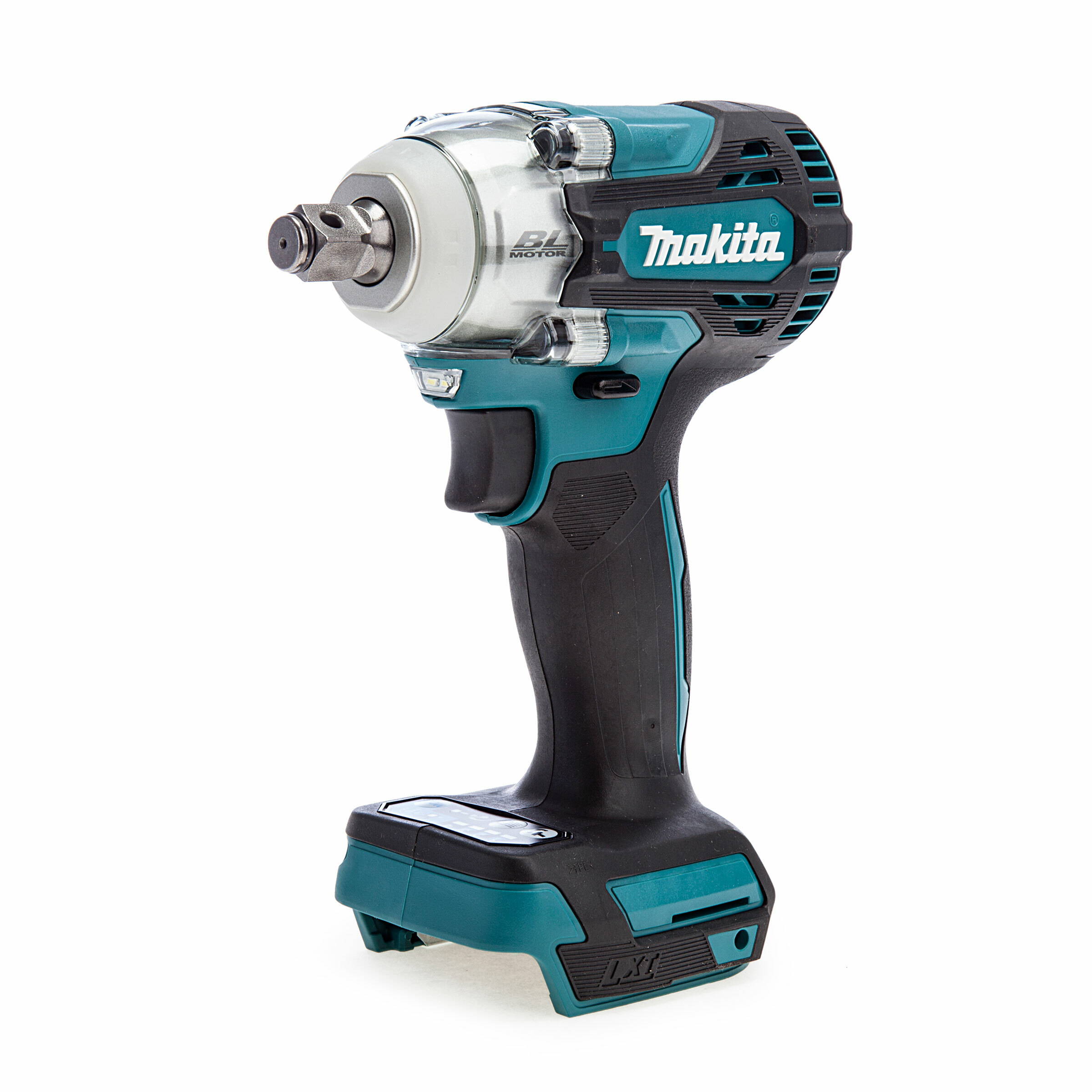 The Bosch GDS 18V-300 brushless impact wrench is ideal for use by trade professionals.
Top Features:
High power brushless motor

Auto Bolt Release shuts the tool off automatically in reverse mode to prevent nut runoff

High fastening torque

Lightweight and durable
Specification:
No-load speed: 0-2,400 rpm

Max Torque: 300 Nm

Impact rate: 0-3,400 bpm

Tool holder: 1/2'' Square Drive

Screw diameter: M10 – M18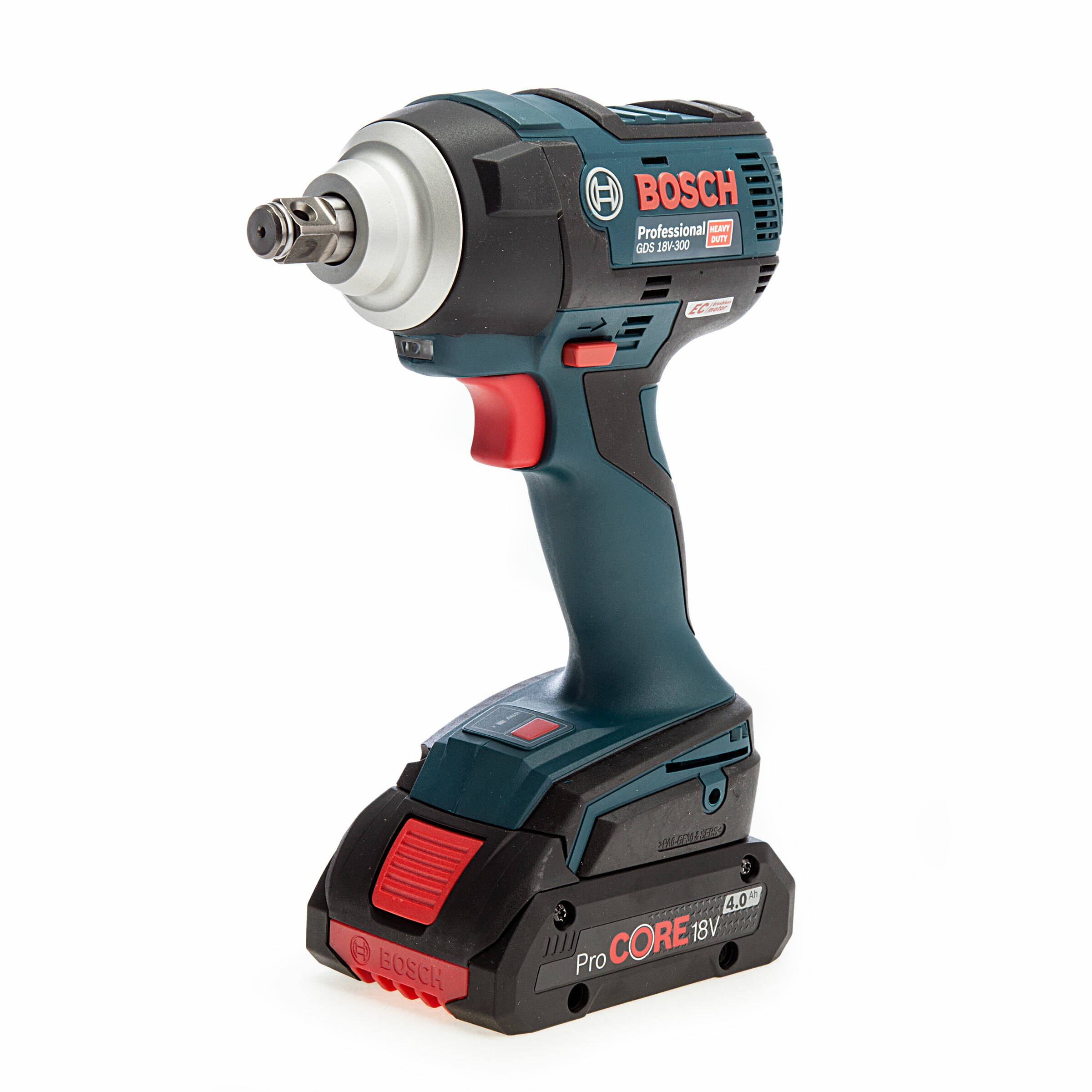 ---
There are many types of impact wrenches available on the market; air impact wrenches, cordless impact wrenches and corded impact wrenches. Shop all of these and more at Toolstop.
---
Shop Impact Wrenches at Toolstop:
Explore the Toolstop Blog...