Posted by Katy | Toolstop on 9th Mar 2021
This blog post tells you everything you need to know about the adjustable spanner. Who invented it? What is it used for? How do you use one? This Toolstop guide explains all.
A Complete Guide to Adjustable Spanners
Spanners are essential hand tools in many workshops and trades. But what exactly makes the adjustable spanner so different from a conventional spanner, and which additional benefits does it bring?
In this Toolstop blog post, we will discuss: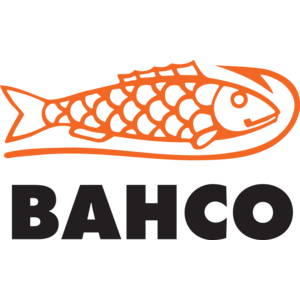 ---
What is an Adjustable Spanner?
An adjustable spanner is an open-ended wrench with a moveable jaw. Its function is the same as any regular spanner - to grip fasteners, such as nuts and bolts - however, only adjustable spanners can grip fasteners of all sizes, thanks to their moveable jaw. Unlike conventional spanners which can only be used on a particular size of nut or bolt, the user can adjust the opening width on an adjustable spanner to suit any fastener size.
Adjustable spanners are extremely handy, eliminating the need for multiple sized tools. This one tool will fit most sizes of fastener, quickly replacing all other spanners in your kit. No need to carry around a full, heavy set of spanners in your tool bag, and no more rummaging around your bag looking for the correct size.
---
Who invented the Adjustable Spanner?
The adjustable spanner was invented back in 1891 by Johan Petter (JP) Johansson. Two inventions, the pipe wrench and the adjustable spanner, brought him fame, and changed the tool world for the better. Little did he know his inventions would be used in trades all over the world still to this day.
Where did the idea of an adjustable spanner initiate from?
JP started his company, Enköpings Mekaniska Verkstad, in Sweden in 1887. He always had a set of pipe wrenches to hand in his workshop. Each wrench fitted a particular size of pipe, but this meant having to carry around a variety of sizes. This is where his idea of an adjustable pipe wrench sprung to mind. He designed it so that its jaws could be easily adjusted to fit all pipes, irrespective of size. The pipe wrench is now known and sold worldwide.
Similar to pipe wrenches, JP realised that nuts and bolts, too, required different sizes of tool to tighten and loosen them. His idea of an adjustable spanner came to light and would bring him worldwide fame in years to come. However, he was not the original inventor of the adjustable spanner. The first one was created by Joseph Stubs, 50 years earlier. JP improved the original tool design by giving it only one moveable jaw and it was sold and loved all over the world ever since.
In 1916, JP handed over his business to his son, Hannes and Berndt August Hjort, so he could focus on his inventions. The company then became Bahco, who are one of the market leaders in hand tools and have produced over 100 million adjustable spanners to date. Toolstop stocks a full range of Bahco adjustable spanners.
---
How to use an Adjustable Spanner
Adjustable spanners are used in a variety of trades for a variety of jobs, though they are primarily used to tighten and loosen fastenings of all sizes. The beauty of them is that you can use this one tool on a variety of different sized fasteners. To use an adjustable spanner, simply:
Identify the size of fastener you wish to tighten/loosen

Turn the screw mechanism on the tool to open or close the spanner (alter the width between its jaws)

Place it over the nut or bolt you wish to tighten/loosen

Tighten the thumb screw back up to the desired grip

Turn the fastener right to tighten it, or left to loosen it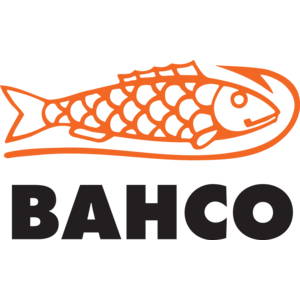 ---
Adjustable spanners are loved worldwide for their functionality and practicality. This one tool allows you to carry out a variety of fastening jobs, without the need for any additional sizes of tool. Unlike traditional spanners where you may need a full set for use on fasteners of different sizes, you can save space in your tool bag and reduce the weight with one small adjustable spanner. They are fast and easy to operate, and made of the toughest materials for use time and time again. They truly are the ideal addition to any tradesman's kit.
Adjustable spanners are available in a range of different sizes with multiple jaw capacities. There is an adjustable wrench to suit your every need.
---
Adjustable Spanners at Toolstop:
Explore the Toolstop Blog...