Posted by Katy | Toolstop on 18th Aug 2021
Cutting plasterboard is relatively straightforward and only requires a small selection of basic tools. In this Toolstop guide, we talk you through the different methods of cutting plasterboard.
In this Toolstop guide, we will talk you through the different methods of cutting plasterboard.
Whether you are a professional by trade, or simply carrying out a bit of DIY, we will teach you the easiest and most popular techniques for cutting plasterboard and drywall.
---
What Tools do I Need to Cut Plasterboard?

Cutting plasterboard is relatively straightforward and only requires a small selection of basic tools. You will need:
Essential tools:
Spirit level - A straight edge tool will also work but a long spirit level should do the trick and most people already have one
Optional tools:
Jab saw or multi tool for cutting access holes
Handsaw - Needed for making certain cuts. The finer the teeth, the cleaner the edge. You can refer to our hand saw buying guide for more info on this
Rasp for a smooth edge
Circular Saw - More common for high volumes of plasterboard cutting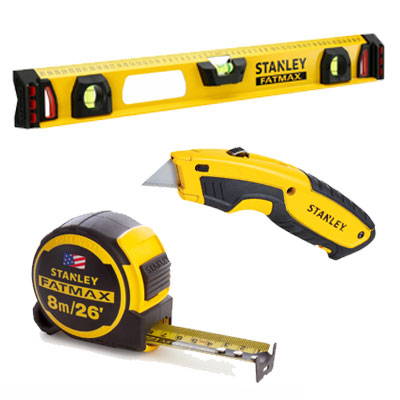 Of course you will need a tape measure and pencil to mark out the correct size of cuts for your application. And for frequent fixing of plasterboard, you may want to invest in a collated drywall screw gun. Dewalt do a fantastic model - DCF620.
---
Cutting Plasterboard to Size for Walls and Ceilings

Plasterboard is made up of a gypsum core faced with a paper covering. To cut plasterboard, you will need to cut through the gypsum core and two layers of lining. There are many ways to cut plasterboard. We have listed some of the most popular methods below.
The first step to any plasterboard cutting application is to measure out and mark the cuts you want to make. Make sure your lines are straight by using your spirit level.
Cutting large sheets of plasterboard
Once framing work is complete, you are ready to fix your plasterboard and then hand it over to the plasterer. To cut large sheets of plasterboard after framing work, the easiest method is simply by using a Stanley knife. The steps are as follows:
Mark out where you want to cut

Score a line about 3mm deep on the face side of the board using your Stanley knife

Lift the sheet off the ground and snap/bend the board back along the score line - it should only be held together now by the back lining

Cut the back face of the plasterboard sheet with your knife
Ta da! As simple as that! If you want to smooth out the edge of your cut, you can use a rasp to do so, although this isn't essential.
We have attached images below so you can visualise the process: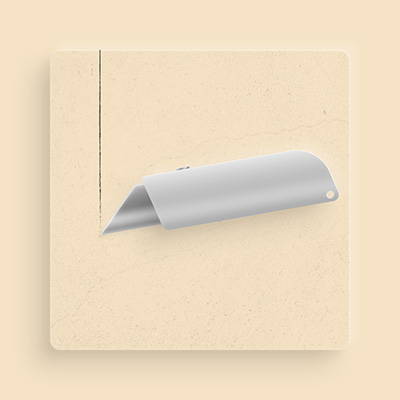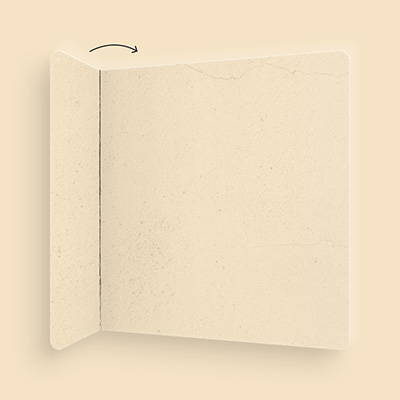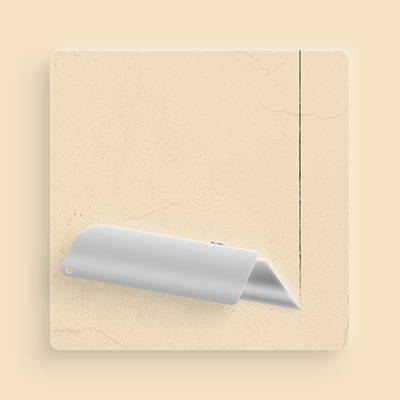 ---
Cutting awkward shapes in plasterboard
The easiest way to cut awkward shapes in plasterboard is by using a hand saw. However, if using this method we recommend to use an older saw as this can dull the teeth very quickly.
How to cut L shapes in plasterboard
To cut L shapes, use a hand saw to cut the bottom of your L, then use the above score and snap method to cut your straight edge
How to cut plasterboard with an electric saw
For frequent cutting of plasterboard in large quantities, you can opt for an electric saw. A circular saw works wonders for this and will cut large quantities quickly and with ease. Simply set up your guide rails and you're ready to cut the same way you would any other material. To find out more on using a circular saw with a guide rail, you can refer to our guide.
---
How to Cut an Access Hole in Plasterboard

If you only need to cut an access hole in plasterboard, e.g. to cut a hole for a socket, you can use a jab saw. A jab saw, sometimes called a plasterboard saw, is long and narrow with a pointed tip, designed for making small cuts in awkward places. It can pierce straight into plasterboard. Simply use it as you would a regular hand saw once you have 'jabbed' it into the drywall.
Alternatively, you could also use a multi tool for cutting plasterboard. A multi tool is able to make a plunge cut straight into the plasterboard and will provide neat and accurate results. However, if you don't already own one of these, a jab saw will be a much more cost effective option.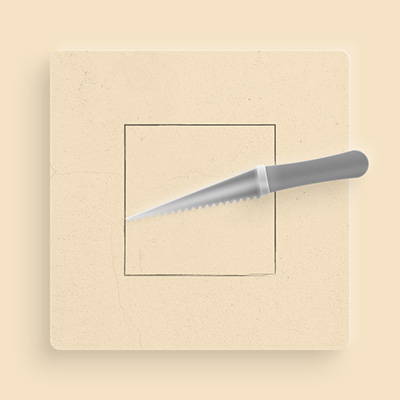 ---
That is the most popular methods for cutting plasterboard. As you can see, it is relatively straightforward and requires little to no skill. We recommend practicing on a scrap piece of drywall first so you can get used to cutting deep enough into the gypsum to allow the boards to 'snap'.
If you want to know how to fix plasterboard, you can check out our YouTube video:
---
Tools For Cutting Plasterboard:
Explore the Toolstop Blog...