Posted by Katy | Toolstop on 3rd Nov 2021
It's not before time that Trend tools has entered the cordless power tool market. Find out all about this new range in this Toolstop Blog.

Trend Enters the Cordless Power Tool Market...

It's not before time that Trend tools has entered the cordless power tool market. Cordless power tools are slowly taking over the job site, and you can find out why in our 'Cordless or Corded Power Tools - Which are Better?' blog.
In this Toolstop guide, we give you a rundown on the new Trend cordless tool range, what's available and what you can expect from this new innovation.
---
Trend Goes Cordless - Introducing the T18S Range

Trend are already a leading supplier of power tools, and are proud manufacturer of the bestselling Trend T10 Router. Their new cordless tool range is named T18S - a system that has been 65 years in the making, powered by Trend Trinity Technology. This 18V cordless power tool range features all the must have products for every day job sites such as routers, sanders, saws and drills. Take Trend anywhere with you with this new cordless range.
Trend Trinity Technology is the harmonisation of the 3 core elements that make up their cordless power tools:
High Torque Performance Motors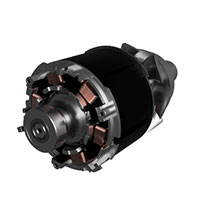 Increased productivity is achieved through the Trend's new compact and powerful motors. This maximises power output whilst minimising tool size and weight.
Long Lasting Lithium-Ion Batteries
Trinity technology protects the battery from overcharging or overheating and will also prevent charging when the cells are not in a suitable state to do so (e.g., being too hot or too cold).
These batteries are available in 2.0Ah, 4.0Ah & 5.0Ah to suit different applications.
Latest Advanced Electronics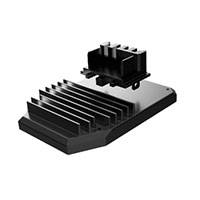 Electronics helps to regulate the amount of power required to complete an application whilst ensuring no unnecessary power drain. This maximises runtime and prevents the user overloading the tool.
---
What Tools are Available?

We have chosen 3 of our top favourites from the new T18S range below, highlighting their main features, benefits and specs. This cordless range is only the beginning for Trend. You can find most common tools available in this range. All of these products and more are available to shop at Toolstop now.
---
What do you think of Trend's new cordless tool range?
---
See the complete 18V range rundown in this exclusive video:
Find out more about Trend Trinity Technology:
---
Shop Trend Cordless at Toolstop:
Explore the Toolstop Blog...