Posted by Katy | Toolstop on 24th Jan 2021
WD40 is a water displacement spray containing a mixed blend of lubricants and anti corrosion properties. This Toolstop blog tells you what WD40 stands for and what you can use it for.

WD40 is a water displacement spray containing a mixed blend of lubricants and anti corrosion properties. Its job is to displace water, though it doubles up as a solvent and degreaser in one.
Water displacement is: "When an object enters water, it pushes out water to make room for itself" - To put this into context, such a thing happens when you get in the bath and the water rises. WD40 works in the same way.
---
What does WD40 stand for?

WD40 stands for water displacement perfected on the 40th attempt.
Back in 1953, 'Rocket Chemical Company' and its 3 staff set out to create a line of rust-prevention solvents and degreasers for use in the aerospace industry. In a small lab in San Diego, California, they tried again and again with multiple failed attempts. It wasn't until the 40th attempt that they finally succeeded and perfected their formula. This is where WD40 got its name from, and today, the very same original secret formula is still used and loved worldwide.
---
There are so many uses for WD40 - too much to list, actually. Believe it or not, there are over 2000 official uses for WD40. It is used in households, trades, industries and so much more. "If it doesn't move and it should, use WD40". We have listed some top uses for WD40 below, mostly trade related:
Lubricates moving parts such as hinges, wheels, rollers, chains, and gears

Protects against rust and corrosion on items like tools

Loosens rusted/stuck plumbing joints

Loosens rusted bolts

Lubricates and protects power tools

Removes rust from saws

Lubricates squeaky doors and drawers

Prevents metal surfaces from rusting

Cleans and softens paintbrushes

Unsticks painted radiator valves

Keeps lawnmower wheels turning smoothly

Untangles jewellery chains

Removes chewing gum from almost any surface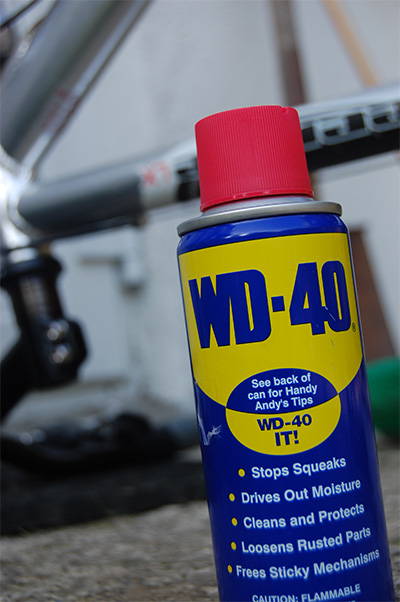 ---
So as you can see, there really is a never ending list of things WD40 can be used for. It's always handy to keep a can around, as you never know when you may need it. What do you use it for? Grab a can today at Toolstop.
---
Explore the Toolstop Blog...