Posted by Katy | Toolstop on 12th Jan 2021
It is inevitable that we all have more time on our hands now that we're spending more time at home. So why not combat the problem by tackling some DIY jobs around the home and garden? This Toolstop blog shows you the top DIY related things to do during lockdown to stay busy.

Things To Do During Lockdown

Whether you are furloughed, having to self isolate, or just find yourself with some extra time on your hands this lockdown, what better way to spend it than by doing a bunch of DIY jobs around your home and garden?
DIY can seem daunting at first - What tools do I need? How do I work them? What if I mess up? - But our guide will show you the top jobs you can carry out at home this lockdown with minimal equipment, and just how easy they can actually be. Thank us later!
---
DIY Jobs Around The House

Over the next few weeks, or even months (who knows!) most of us are going to be couped up at home. Below we have listed a few jobs you can easily carry out around your home to give it that ultimate glow up on a budget!
How about a fresh coat of paint?
It's likely that you've thought about getting a decorator in to touch up some rooms, but why not save yourself a costly bill and do it yourself? All you need is paint (to state the obvious), masking tape, a paintbrush and a roller - it's that simple. Optional extras include gap filler to seal any unwanted cracks, sandpaper to prep the surface for painting and a stripping knife to remove old stubborn wallpaper.
Simply fill in any cracks, give it a quick sand over once it's dried to reveal a smooth surface ideal for painting, use your masking tape to seal off any areas you don't want paint on, or to create funky lines, and ta-da! Paint job complete!
At Toolstop we have a huge range of affordable painting and decorating accessories to get you started.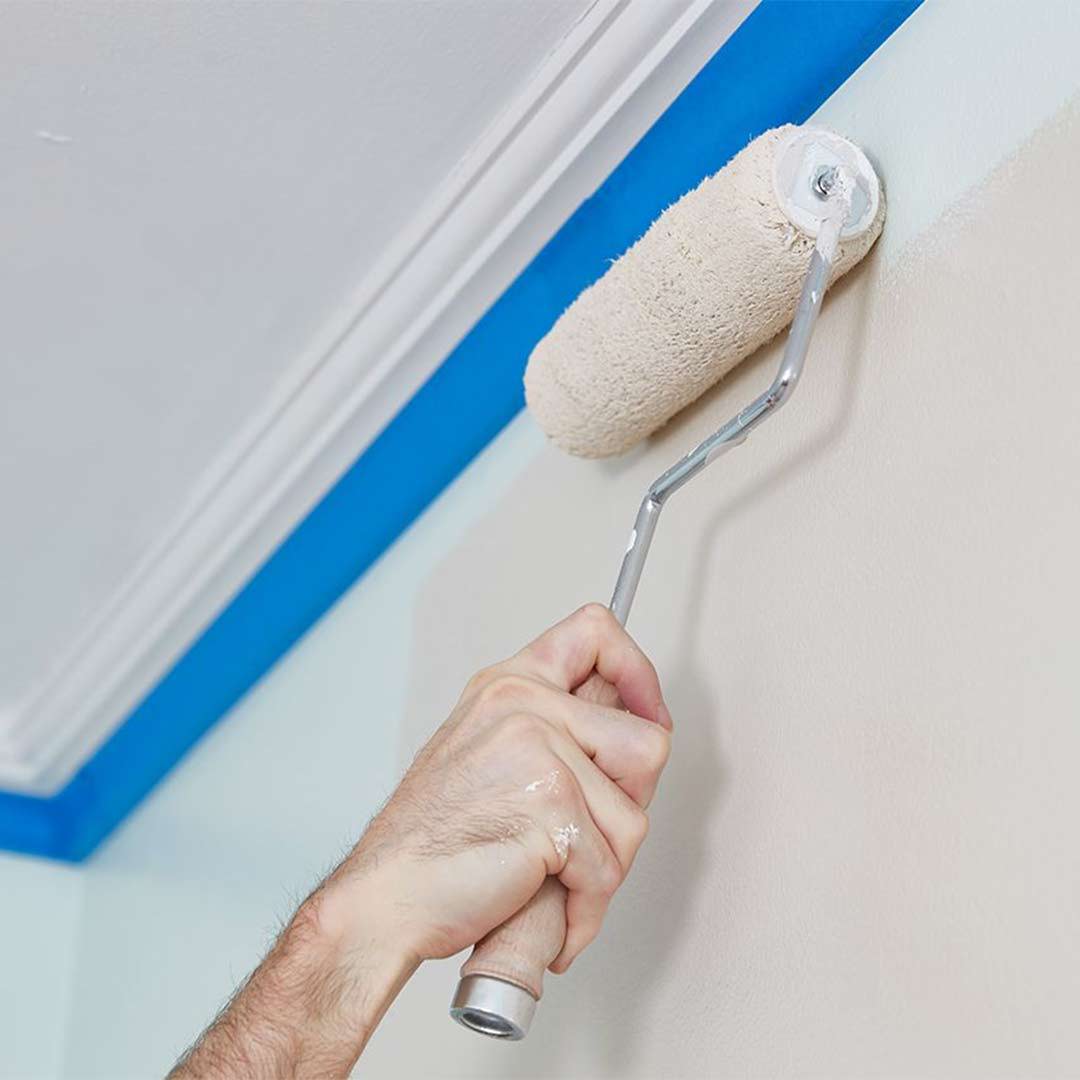 ---
Reseal your bath/shower
Let's be real, the cleaning of baths and showers requires a lot of upkeep, and is often neglected. But it doesn't take long for mould to build up. If bleach isn't cutting it anymore, why not reseal your bathroom yourself? It will look brand new afterwards!
All you need to do so is a utility knife or scraper to get rid of the old silicone, a sealant gun and a sealant designed for bathroom use. Our favourite is the Everbuild 500WE Everflex 500 Bath and Sanitary Silicone. It is specifically designed for use in areas with high humidity and contains a powerful anti-fungal compound to prevent mould growth. There are hundreds of videos out there that show you how to reseal the base of your shower/bath in just a few simple steps.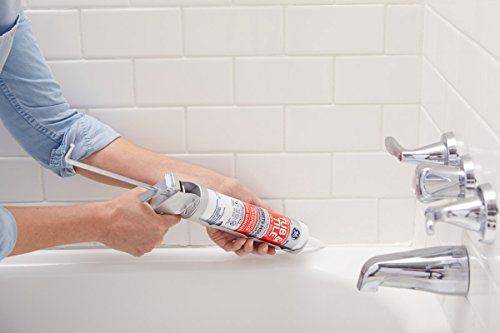 ---
Other DIY Projects You Can Try

Clear out and give your garden a general tidy up
If you want your garden and outdoor space looking perfect for when the warmer months start to appear, the best time to start is now! Toolstop has a huge range of products designed for the ultimate garden clean-up. Below we have listed a few jobs you can carry out that will have your garden looking better instantly:
Paint your garden fence - we have another blog post on how to do so
Sweep and power wash the patio - this will reveal a cleaner, tidier finish right away

Blow/rake away fallen leaves and g

et rid of any unwanted rubble - Toolstop stocks both leaf blowers and rakes depending on what you'd prefer
Trim any overgrown hedge and bush branches before they start to bloom again in the Spring
...And when the time is right, plant some new flowers. We have a variety of garden hand tools to help you do so.
We also have an extensive supply of garden power tools available at Toolstop ranging from lawnmowers to pressure washers, chainsaws and more. Be the first to hop on the trend and buy yours now - you can even split the cost with Klarna.
---
Transform your space by hanging pictures and shelves
Liven up the place with some pictures and display things on a new shelf. Owning a small electric drill will save you so much time when screwing into the wall. We recommend the Einhell TH-CD12LI 12V Drill Driver - You wont find a more cost effective model for DIY work!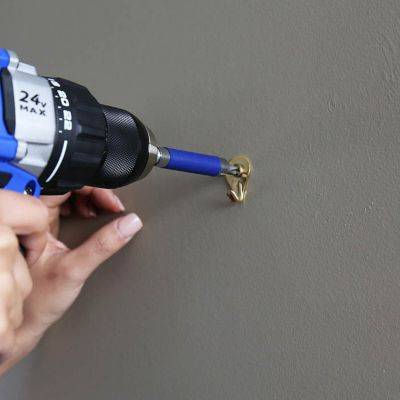 ---
There are so many other DIY jobs you can undertake. If you are feeling a bit more confident, why not purchase a sander and do some upcycling of old furniture? You can find loads of unwanted tables, chairs, bedside tables and more on Gumtree and Facebook Marketplace. A simple sand and restain can go a long way, and you could even sell your work for a profit.
Other DIY jobs you could do to pass time and improve your home:
Build a bird feeding table

DIY decorative wall panelling

Make use out of old pallets and transform them into something new (table, bed)

Put up wallpaper

Fix squeeky floorboards

Clean windows

Hang a curtain rail

Sort squeeky doors using WD40
The list is endless! There is no better time to learn a new skill than now, and DIY could potentially be yours. If you happen to carry out any DIY jobs this lockdown, be sure to send them to us or tag us on Instagram @toolstopltd. We can't wait to see your creations.
---
DIY Lockdown Essentials at Toolstop:
Explore the Toolstop Blog...