Posted by Katy | Toolstop on 17th Jun 2021
In this DCD996 review, we tell you everything you need to know about Dewalt's best selling cordless combi drill and why you need it in your kit.
Everything you Need to Know About the Dewalt DCD996

The DCD996 is possibly Dewalt's most popular cordless combi drill of all time. In this tool review, we give you the top 5 things you need to know about it and why you should consider adding it to your kit! Shop it now.
---
Is the DCD996 Dewalt's Best Combi Drill?

With its powerful brushless motor and 3-speed gearbox, the DCD996 has a class-leading, work-horse performance.
It will drill through the toughest materials with ease thanks to its hammer function which produces up to 95Nm of torque and 38,250bpm. It will drill up to a whopping 55mm in wood featuring variable speed control which allows the user to perform a wide range of applications.
Max Torque (Hard): 95Nm

Power Output: 830 Watt

No Load Speed: 0-500/1500/2250 rpm

Beats per Minute: 0-8600/25500/38250 bpm

Max. Drilling Capacity (Wood): 55mm

Max. Drilling Capacity (Metal): 15mm

Max. Drilling Capacity (Masonry) 13mm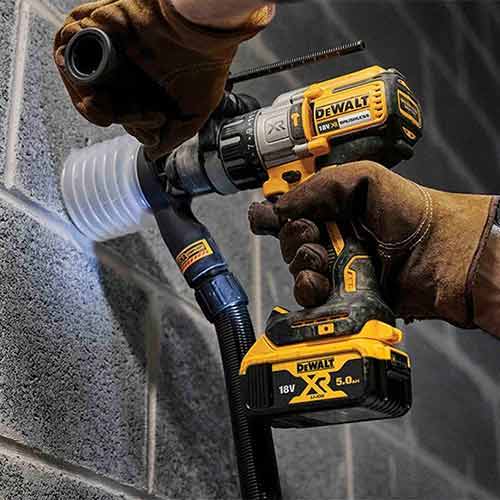 ---
DCD996 - Top 5 Things you Need to Know

Here's the top 5 things you need to know about the DCD996. Or you can refer to our video guide.
#1 – IT'S THE SUCCESSOR TO THE POPULAR DCD995
Tried, true and trusted, the DCD995 is a beast of a combi-drill. But the DCD996 has a larger brushless motor which gives you a 34% power increase.
#2 – 3 GEARS FOR GREATER RANGE
The more gears, the more control you have over blows per minutes and revolutions per minute. As a result, you have the ability to perform a huge range of applications with complete control over the drill.
#3 – IT'S AN XRP TOOL
Dewalt's XR platform helped to revolutionise how cordless tools perform, promising eXtreme Runtime. XRP goes further, providing class-leading performance. For example, in gear three while in hammer mode you'll have 38,250 blows per minute while the chuck spins at 2,250rpm.
#4 – IT'S POWERFUL BUT IT'S SMART
Brute force isn't everything, you need to know you're going to have a combi drill that'll last. Dewalt has increased airflow to the motor to help keep the motor cool while giving you the class-leading performance.
#5 – THE LED WORK LIGHT
Dewalt has added a 3-stage led light to the base of the drill which allows you to go from 2.6 lumens all the way up to a massive 60 lumens. This means you can use the drill as you would a torch in even the darkest corners of the job site.
See it in action on Toolstop TV:
---
Now that we know everything we need to about the DCD996, what about the DCD796? A common question we get asked is 'should I get the DCD796 or DCD996?'
The Dewalt DCD796 is a similar, just as popular combi drill. So what is the difference between the two and which should I opt for? Lets compare them...
Whilst the DCD996 will drill up to 55mm in wood, the DCD796 will drill 40mm. The 796 will achieve up to 34000 bpm and 27Nm torque, much lower than the 996. As a result of this, the DCD796 is significantly cheaper. You can shop it at Toolstop.
Whilst it is still a great drill and capable of completing all professional tasks, the DCD996 gives you that extra bit of power to complete the most demanding jobs.
So if regular drilling into masonry and tough materials sounds like you, the DCD996 is the one. However if you only occasionally are drilling into these materials and don't quite require as much power, the DCD796 will suffice.
Dewalt have a huge range of combi drills. For a more in depth review and to find out which one is best for you, you can refer to our 'Best Dewalt Combi Drill' blog.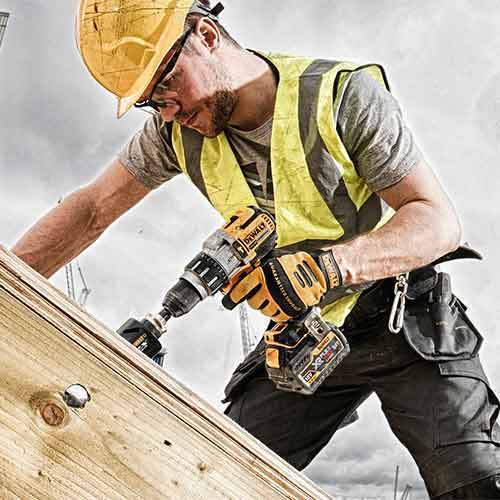 ---
Though the DCD996 is currently Dewalt's most sought after combi drill, there is a new guy on the scene; DCD999. The DCD999 is another step up from the DCD996, and you can find out everything you need to know about it in our exclusive guide where we compare the two models and tell you everything you need to know about it.
Which one will you add to your kit?
---
Shop Dewalt Drills at Toolstop:
Explore the Toolstop Blog...